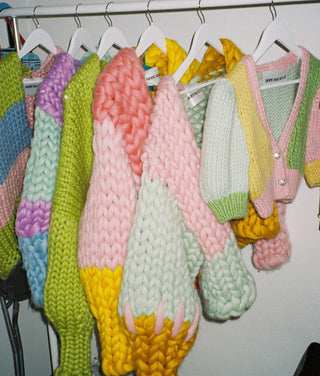 responsibility
We feel it is very important that we make decisions that are kinder to the planet. We feel responsible to do our bit to minimise the negative effect we have on the planet by making conscious choices about all aspects of our supply chain. 
We are always seeking ways to do things better, from creating products that are totally handmade, to only sourcing wool from RWS certified farms, to our valued hand knitters who are based locally in Northern Ireland, to our made to order model, to supporting local environmental charities.
Our team of 20 hand knitters are based in Northern Ireland, therefore contributing towards the wider economy, supporting local women in our community and reducing transportation effects on the climate where we can. We also create most of our knitwear just by using our hands! This means no electricity resources are used in this process.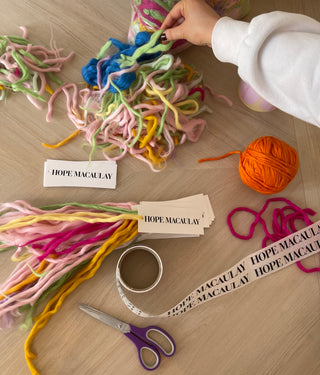 WASTE
Our made to order model minimises waste, meaning we are not using up resources or materials which are not needed, whilst minimising materials going to landfill.
Any scrap wool that we have is used for other purposes, such as in our packaging or donating it to aspiring student creators and charitable organisations. These include Craft Forward, a knitting club in London who make blankets for the homeless; Arts Care in Belfast who facilitate art workshops in healthcare settings; Trash Fashion in Belfast who create clothes out of recycled items and Flowerfield Arts Centre in Portstewart and Crescent Arts Centre in Belfast use the scraps in a Craft Kids Club.
We are always on the look out for how to use any waste we have in an efficient way, which can benefit others and the environment. We have recently released the Bella Colossal Knit Cushion which uses scrap wool as the infill, meaning it is both minimising waste and has insulating properties. The lining of the cushion has also been created from left over fabric from clothing factories.
You can also order our off cuts for your crafting projects over at Hope's Wool!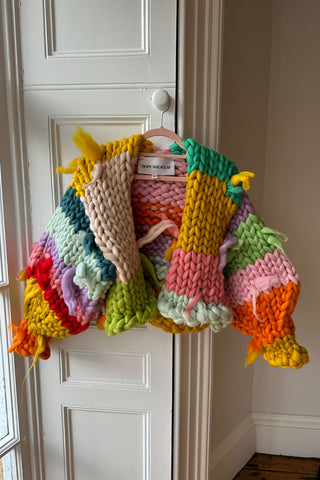 SCRAP JACKETS
Introducing our 1of1 Scrap Colossal Knit Jackets. As part of our zero-waste initiative, each jacket is a one-of-a-kind item, crafted from our quality merino wool leftovers by our team of local knitters in Northern Ireland. Each scrap jacket is totally unique and will never be replicated in the same way again!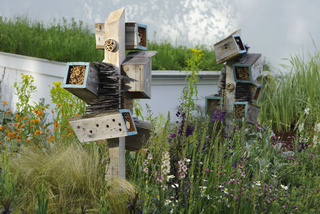 GREEN FRIDAY
On Black Friday, we have our very own 'Green Friday'. We donate £10 to our partner environmental charity for every order placed. 

Every year we team up with Greenhill YMCA in County Down, Northern Ireland. This project aims to educate young people on biodiversity, conservation, horticulture, sustainability, waste and recycling. Previously, we helped create a new Outdoor Forest School for environmental education on the slopes of the Mourne Mountains. 
More recently we helped build "Bee Hotels", which provide an environment for wild bee varieties, as well as educating younger generations on how to help pollinators.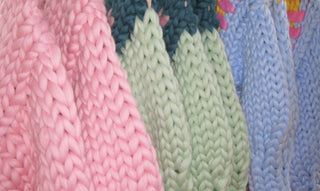 MERINO WOOL
Our merino wool is a natural, renewable, biodegradable fibre which has a super buttery soft feel. Merino wool biodegrades in less than a year when disposed of in landfills, which majorly reduces the environmental impact and the amount of waste left to future generations. Our merino wool is responsibly sourced and RWS certified.This means that it comes from farms which are thoroughly inspected and meet not only the 5 freedoms criteria, but also further welfare standards for their animals, such as no mulesing.The farms also are inspected with regards to their working environment, as well as their land management and environmental impact to ensure they are operating within the RWS requirements. The RWS is a voluntary standard, so farms apply to be part of it and are only accepted if they reach the correct standards.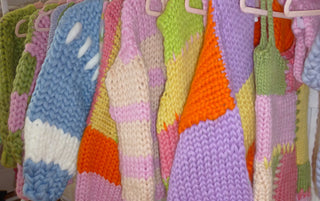 CORRIEDALE WOOL
Our corriedale wool is a natural, renewable and sustainable fibre.Being 100% biodegradable, corriedale wool biodegrades once it goes to landfill within a matter of months which majorly reduces its environmental impact and leaves less waste for future generations. Whilst wool decomposes in soil it also releases valuable nutrients back into the earth, working as an effective fertiliser. Corriedale wool is responsibly and ethically sourced from non-mulesed flocks.The dye used in the wool also has a OEKO TEX 100 certification meaning it doesn't contain any harmful chemicals.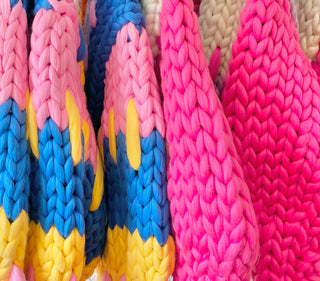 BIODEGRADABLE NYLON
Our biodegradable nylon pieces are designed to be vegan friendly.
They are also kinder to the planet as they use innovative technology in order to biodegrade in around 5 years when disposed of in landfills, compared to more than 50 years for other synthetics. Our nylon collection is produced using enhanced polyamide, which – under landfill conditions – facilitates access and digestion of waste material by bacteria, thus accelerating the biodegradation process. The biodegradation properties only become apparent under landfill conditions, where there is no oxygen and bacteria specifically in charge of anaerobic decomposition are found. Therefore it does not decompose after standard use and this product's lifecycle is the same as that of traditional polyamide yarns. The yarn has also been manufactured by recycled processed water.